We are meticulous in every aspect of making your gift experience perfect.It's our passion and what stands us apart.
Get an insider view of our process from packaging, greeting cards and behind the scenes.

Our elegant magnetic closure boxes come in White and Dappled Gray branded with our 'ML gifting by design logo. Our small box 9.25" x 6.69"x 4" and our large box 13"x 10" x 4.5".Each box has a concealed magnetic closure. Perfect for a keepsake box after you receive your gift.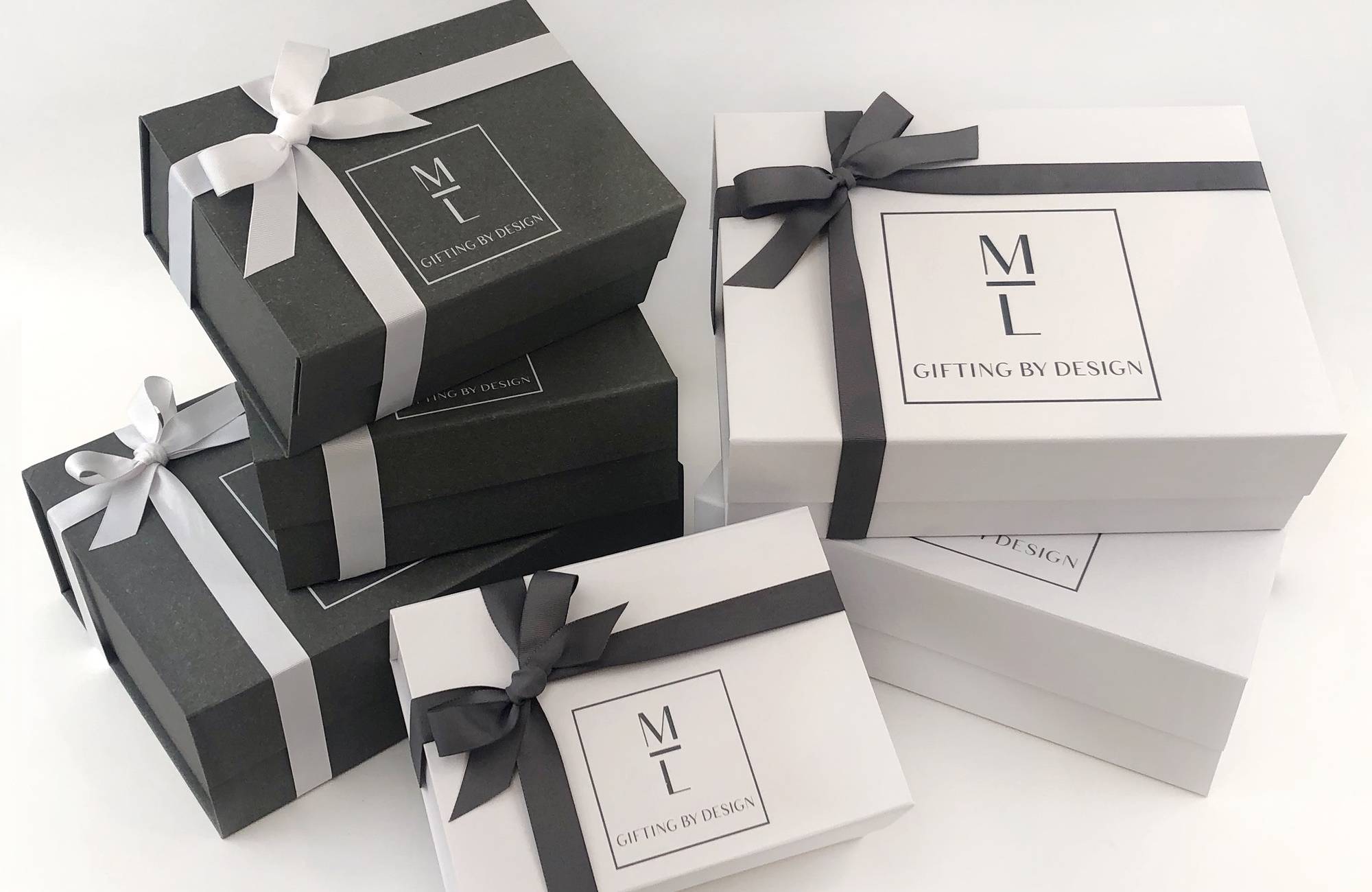 Choose from over 20 greeting cards for any occasion. Our team then handwrites each and every note to keep your gifts personal, adding a coordinating wax seal to each envelope.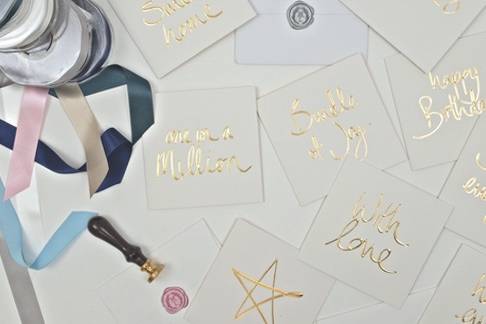 We inlay each gift box with a beautiful ML branded fine white tissue paper to add that touch of elegance, sealed with a subtle ML sticker to make the surprise that much more enticing. We then lay the gifts in white or gray shred. Each box is then tied with a coordinating Gray or White Grosgrain ribbon bow.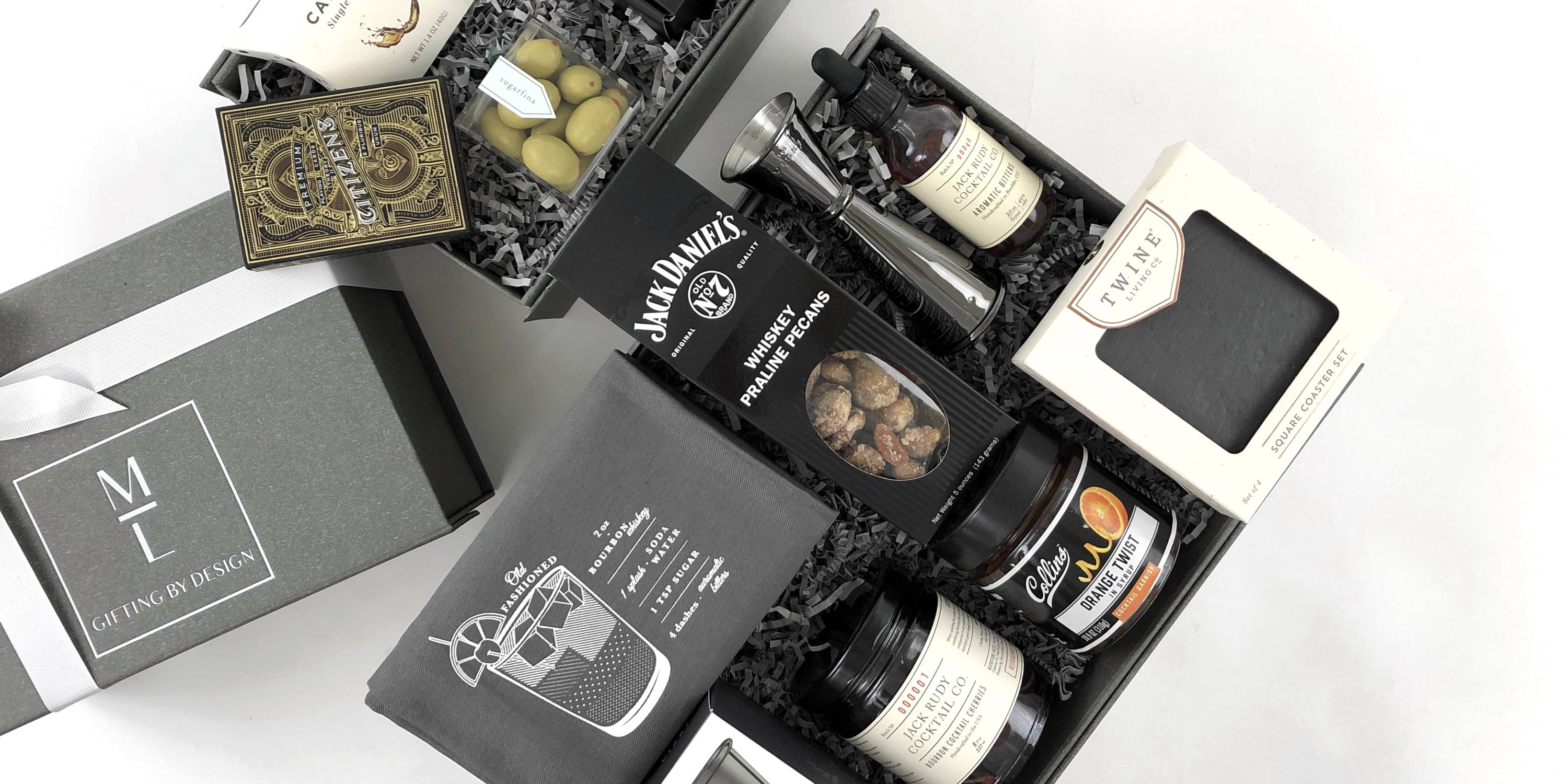 We use corrugated white shipping boxes. We then ensure that each gift fits snuggly in each box so there is minimum disruption during the shipping process. In the summer, we use cooling packs for gifts that have candles or chocolates. The boxes are securely taped with branded ML tape to add that touch of elegance.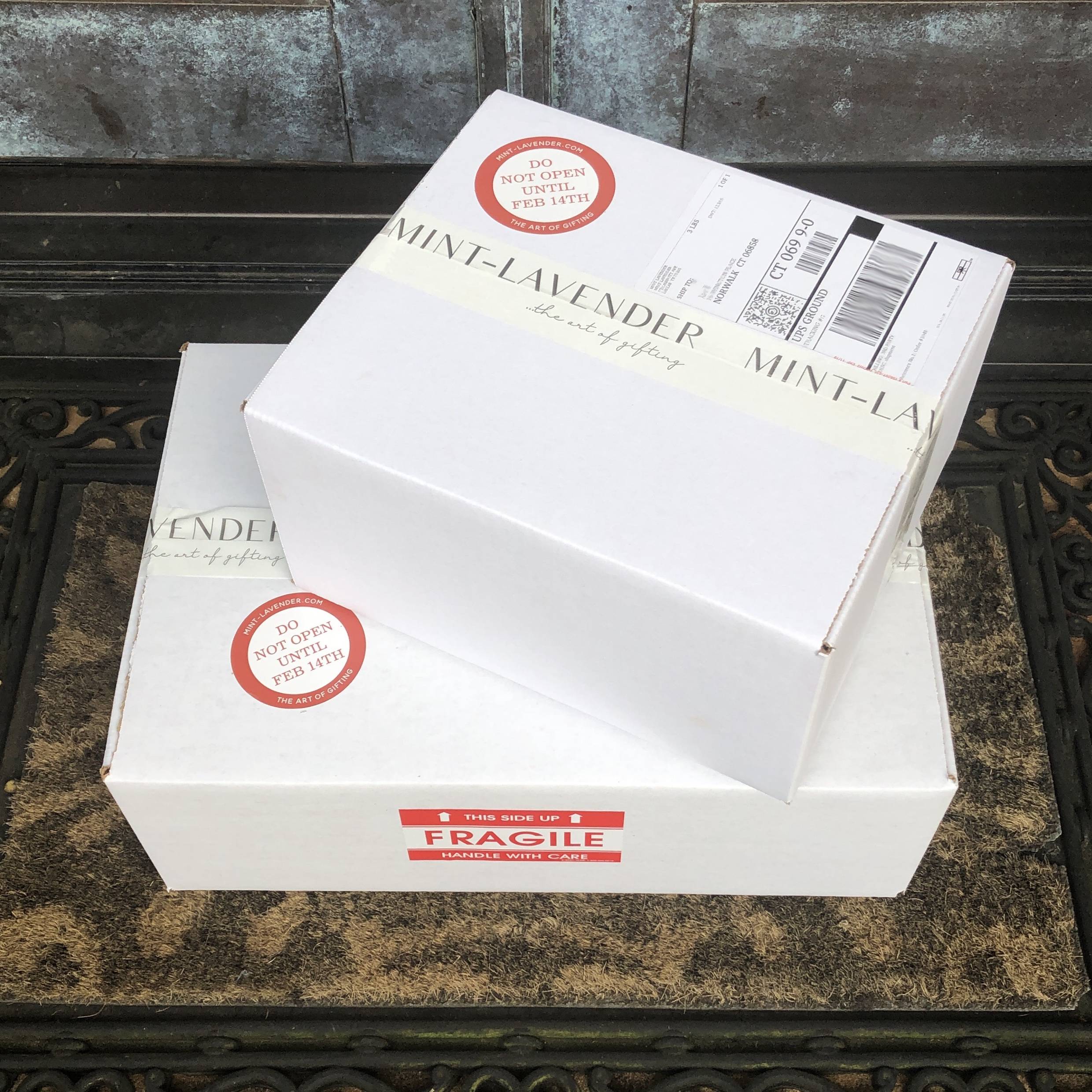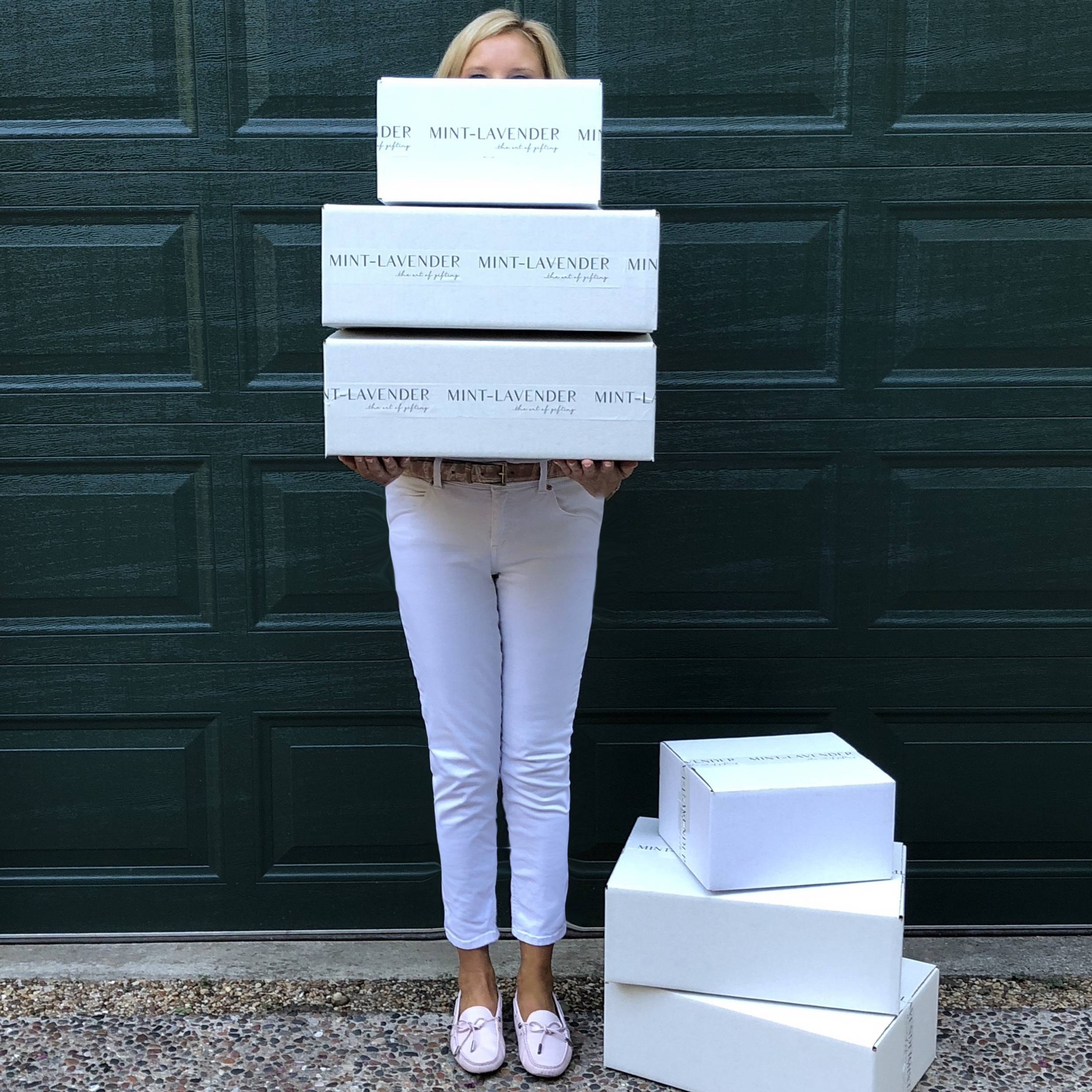 At ML, we strive to provide the very best quality in all aspects of what we do.
All of our packaging is 100% recyclable. We search out companies that are local, small batch as well as find all-natural products as we strongly believe in helping small business from around the world succeed. Companies with strong ethics and purpose is also a part of how we select our gifts, so that you know are making a difference with every gift you purchase.