WE CREATE BEAUTIFULLY PRESENTED GIFTS
We have everything you need to make a lasting impression on your candidates, employees and clients. We specialize in Recruitment Gifts, Appreciation Gifts, Thank you Gifts, Conferences, Events Gifts and Holiday Gifts.
For seasonal gifts or ongoing initiatives, we can create a program that is right for you year round.
GIFT CURATION AND SOURCING

We understand the importance of personal touches, whether you have specific product must-haves, or just a general theme in mind we do all of the work for you, sourcing the perfect collection of products. We incorporate your branding/logo and source custom products to make your corporate gifts special.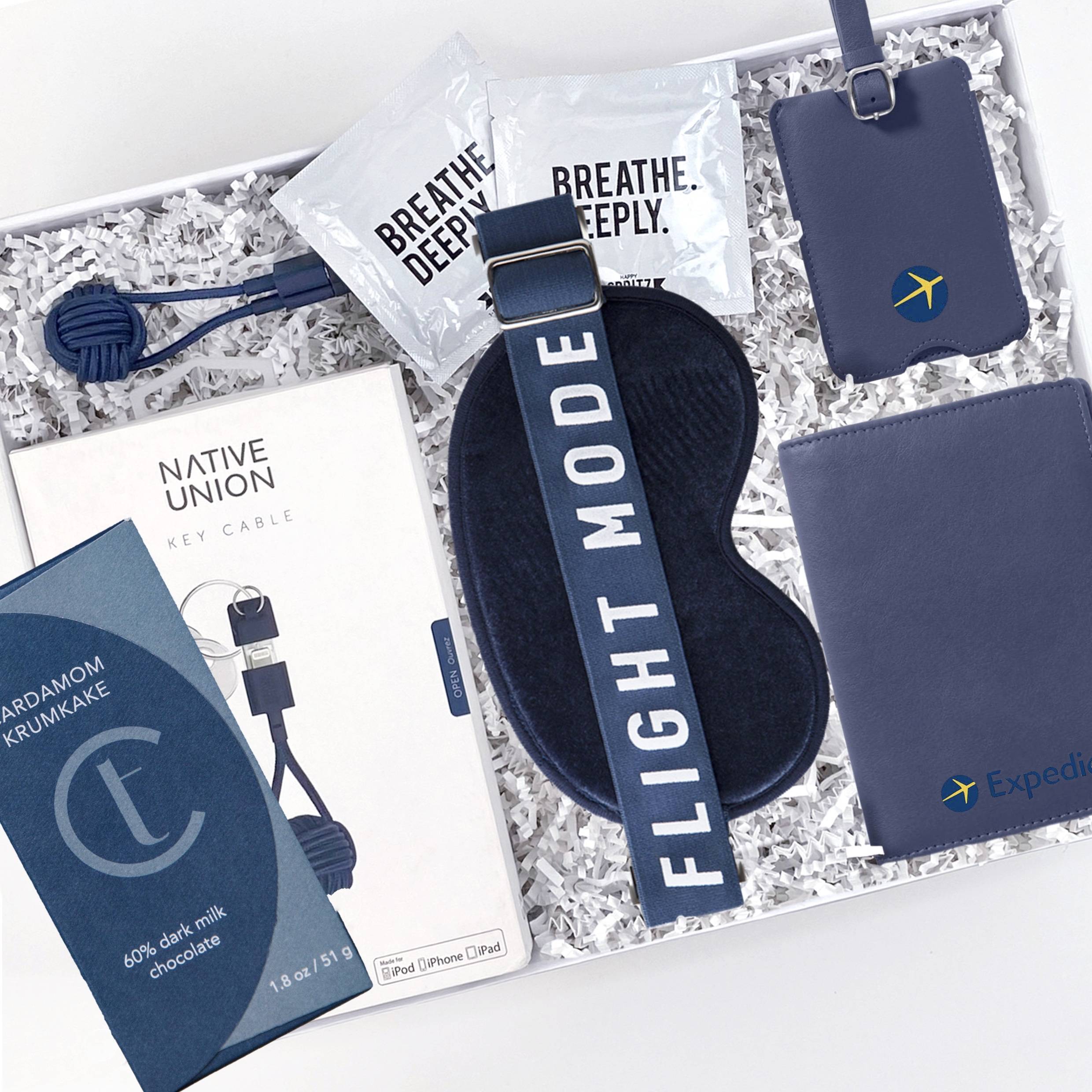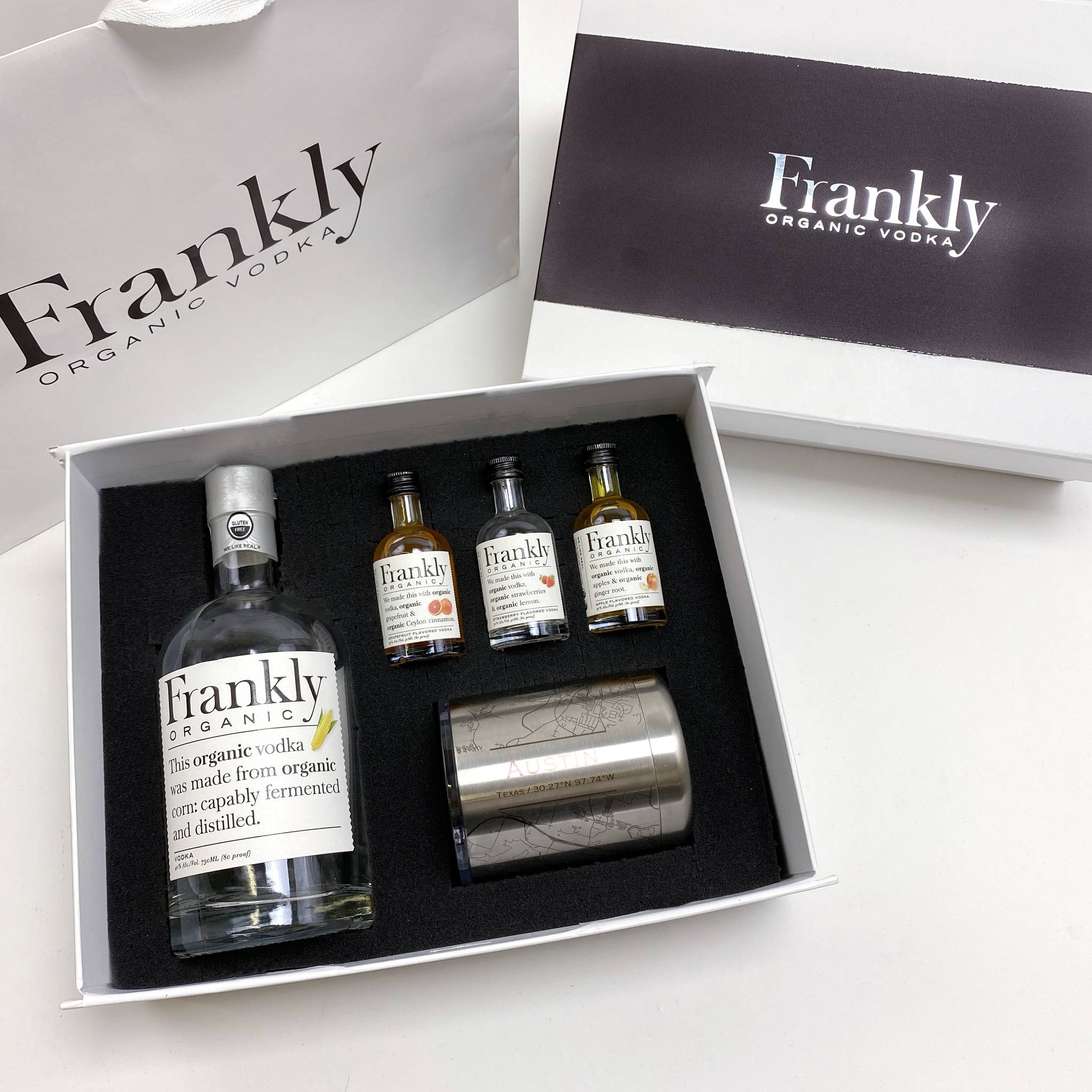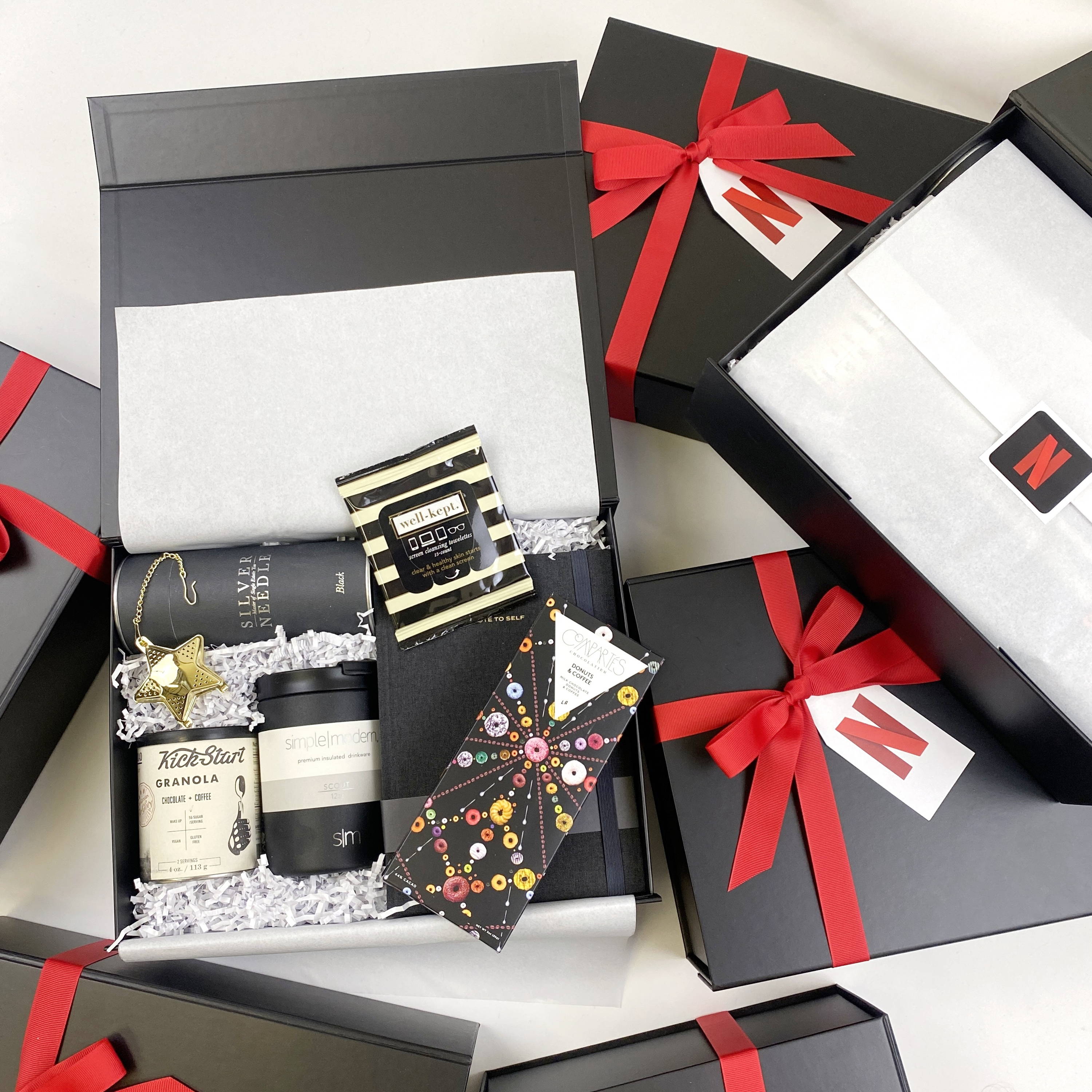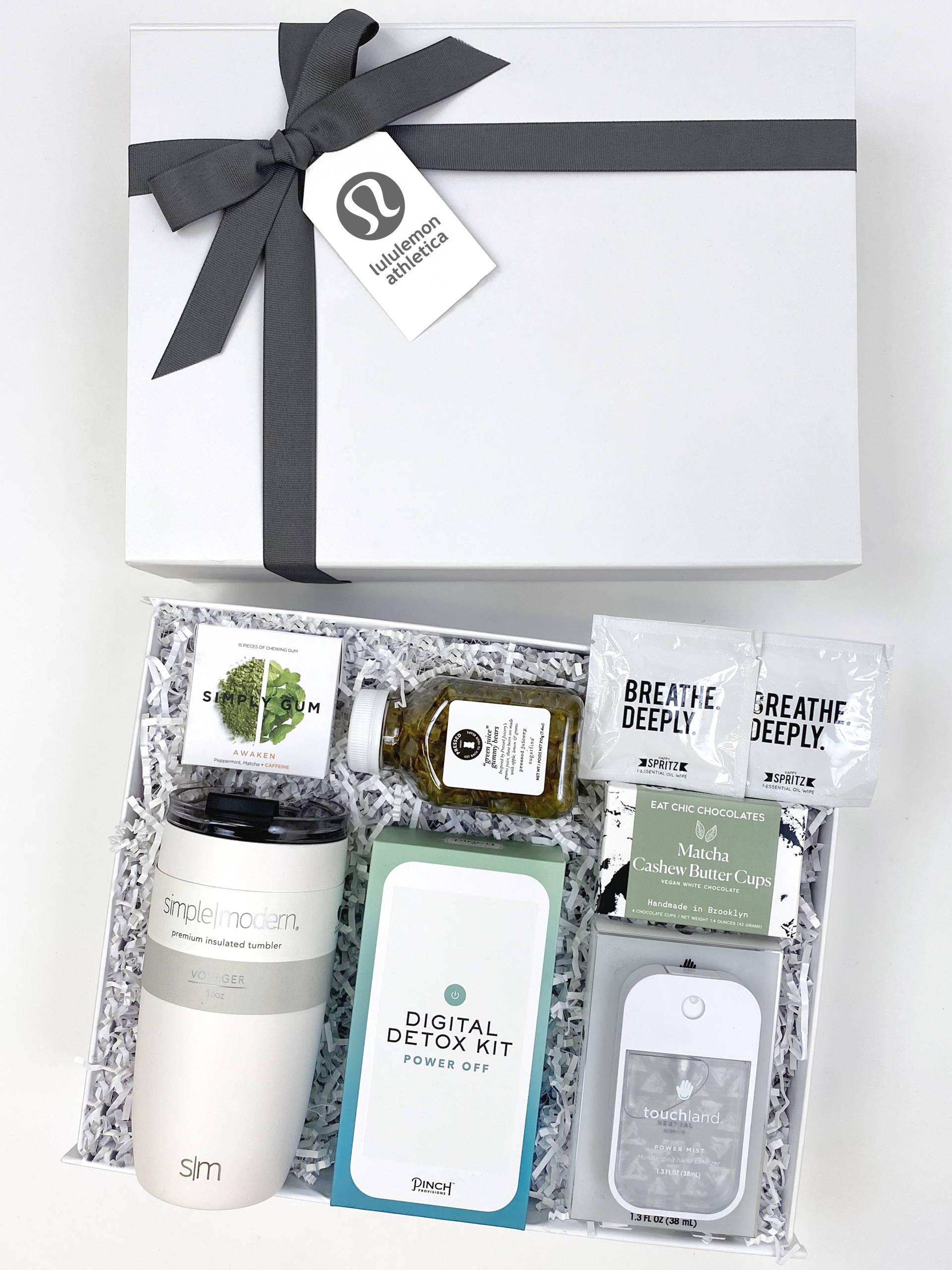 GRAPHIC DESIGN AND
PRIVATE LABELS

We can incorporate your company brand into your gifts through custom box printing, tissue paper, labels, personalized cards, gift tags and ribbon to make your corporate gifts special and unique.

We offer many different gift boxes, our signature linen box in a variety of colors to match your vision, custom wood boxes, mailers and bellybands.
We can also design a custom gift box just for you.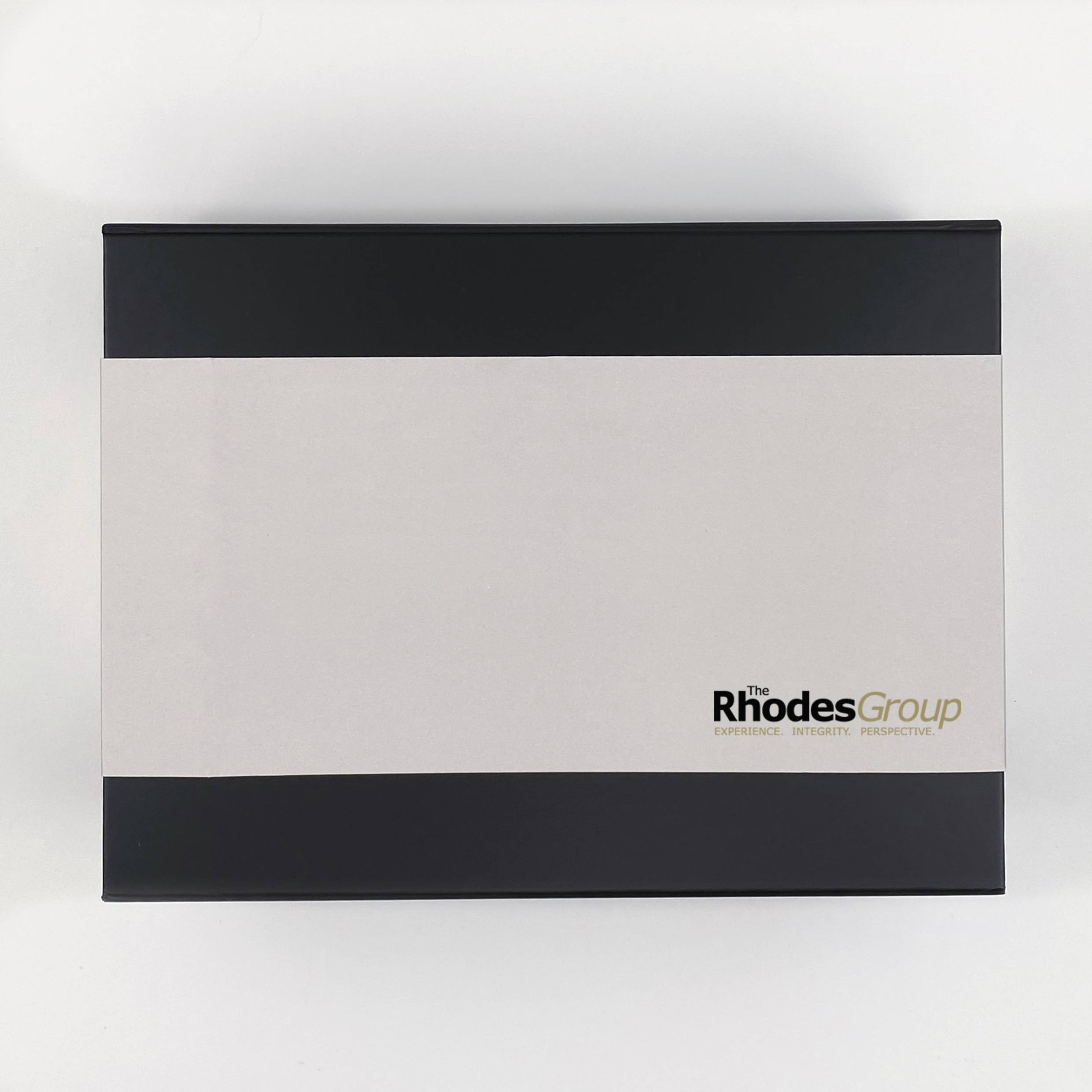 We handle all of the logistics. We hand pack each gift and personalize any card you would like to add.
We can store inventory for you or offer staggered shipment throughout the year.
We can ship gifts directly to each client or all at once to a special or promotional event.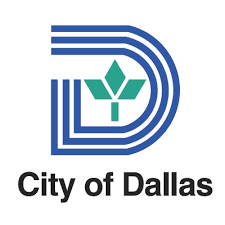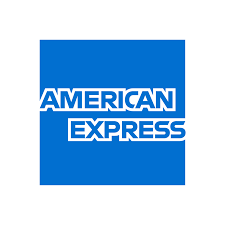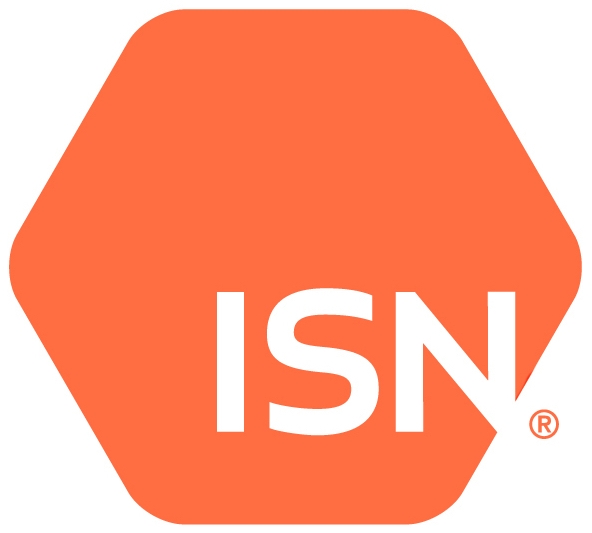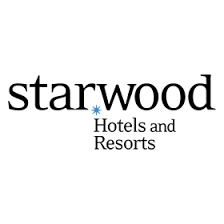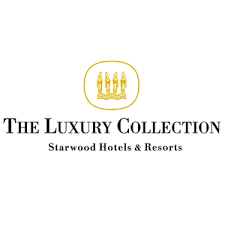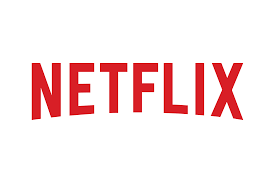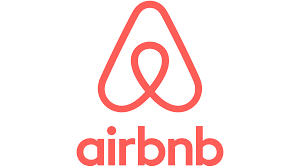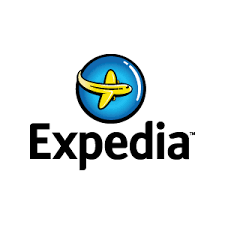 Questions? We're here for you Monday to Friday 9am-5pm CST